New Construction Electrical Services
At Static Electric we have the knowledge and experience to be your complete electrical contractor in South Florida for all new construction. Our company is a State Certified Electrical Contractor (License # EC13002031), as well as being a State Licensed Gas Contractor (License #24513). With 27 years serving the community of Palm Beach County as a commercial electrical contractor, we have vast experience in retail, restaurants, hotels, office buildings, warehouses and ACLF. We provide state-of-the-art computer estimating for all your needs.
Our expertise in satisfying hundreds of clients makes us the ideal South Florida contractor for your new project. We can advise you on all aspects of the electrical design, as well as installing large and small designs created by other people. With our wide experience in the electrical building trades, we can help you no matter what your commercial project may be.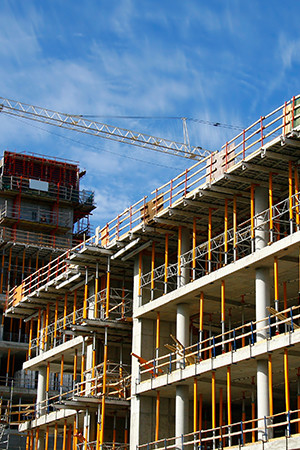 Retail Stores
We can work with designers to come up with the ideal electrical plan for your retail store build. Depending on your industry, you may need certain types of outlets at strategic positions throughout the building, such as GFCI outlets in spa and pool showrooms. We know the best kind of lighting to show off your merchandise or to light your work spaces. Security is always an issue in the retail world, and we offer generator installation to keep your business secure, both for keeping your store open and to keep your alarm systems working.
Hotels
We will install robust and reliable wiring throughout your hotel build, giving you individualized design for each part of the building. South Florida hotels are frequently temporary homes for locals without power, making power a crucial element, so our generator installation will be top-notch. We offer elaborate outdoor electrical work for poolside, landscape lighting, parking, and general outdoor building needs.
Assisted Care Living Facilities
There is a surprisingly wide variety of electrical needs for ACLFs, or assisted care living facilities, and you'll need a South Florida contractor with licenses and experience to do the entire job without subcontracting. Some of the parts of the design you'll need work on are:
Residential wiring for resident's homes and apartments. These include basic home wiring, as well as GFCI outlets for kitchen and bathroom safety, plus additional wiring for central air conditioning systems.
Generator maintenance and generator installation for back up power
Power and lighting designs for office areas, meeting rooms, recreational facilities, and hallways and restrooms.
Kitchen facilities, including industrial strength outlets for commercial kitchen equipment and safety outlets for food prep and washing areas.
Medical facilities lighting and power for emergency clinics to long term care residents.
Outdoor recreational and landscape lighting for staff and residents, as well as building and parking lighting.
Office Buildings
Office buildings may seem straightforward but there can often be high energy usage from multiple machines being used all day long. Commercial grade materials must be used at all times to withstand the additional stress an office environment will place on it. Restrooms must have GFCI outlets near every sink, office areas need extra outlets to accommodate computers and printers, and task lighting is often necessary. We will work with landscapers to develop accent lighting to show off your building to the best advantage, and will design and install safe and economical lighting for all outdoor areas.
Interior Fit Ups
A newer concept in commercial design, interior fit ups take the function of the space into consideration before planning the building itself. Clients will decide where office areas, meeting spaces, kitchens, or any other planned area will be and we will create a plan around it. Areas with high concentrations of computers will be given more outlets and power for air conditioning. Client meeting rooms may need softer lighting in a more high end design. Instead of creating a generic box-like office environment, interior fit ups finds out what the client needs in a building and works around those needs to build an electrical system.
South Florida Contractor Design Build
Rather than rely on a number of different companies to coordinate and create your ideal commercial project, we have the ability to design build your building in-house. We can create all the plans needed for any type of commercial property, do a time and materials estimate, and do all the work ourselves without the need for outside sub-contractors. Our expert designers can plan out your entire electrical needs, saving you the time and hassle of finding a separate electrical design firm.