Electrical Contractors in Boca Raton Florida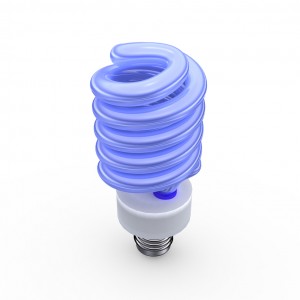 Static Electric and its owner, Anthony Maturo, have been serving Boca Raton citizens for almost 30 years, performing commercial electrical renovations and new installations. We are a State Licensed Gas Contractor as well as a State Certified Electrical Contractor, so we're qualified to complete your commercial project from planning to finish work. Boca Raton is a thriving community with vibrant industry as well as stunning residential areas, and we're able to handle any size job you may have. Whether you're renovating a small business or building a new subdivision, we're ready to wok with you in completing your project efficiently and with the highest quality.
Emergency Service
We enjoy almost ideal weather here in Boca Raton, but along with the weeks of bright sunlight we have to endure other extremes. Tropical storms and hurricanes threaten our coastline every year, and thunderstorms and lightening regularly take out power in our area. Falling tree limbs, accidents, and equipment failure all can cause a sudden loss of power, resulting in a loss of business. We're on call 24/7 for electrical emergency services, no matter what the cause. Our professional contractors will assess the situation and take care of any repairs necessary to get your power back on and your business up and running again.
Electrical Savings
Thirty percent or more of your electrical bill is because of the lighting in your business. Here at Static, our electrical contractors in Boca Raton Florida have the knowledge and experience to inspect your business, make a plan for a more efficient work space, and replace old incandescent bulbs with newer, high efficiency fluorescent bulbs, ballasts, and fixtures. We can design task lighting and intermittent lights to lower the daily usage, saving you even more money while still having adequate light for any work conditions.
Protection From Lightning
Florida enjoys the dubious honor of being the Lightning Capitol of the United States. Boca Raton has its share of thunder and lightning storms each year, which can endanger your business and your livelihood. We can install a complete lightning protection system that will attract lightning away from your building and the surrounding structures, send it to a transfer system which then trains it into the ground. We'll also install a surge suppressor system to protect your computers, POS systems, and any other valuable electronics you need to run your business.
Maintenance
It's always less expensive to maintain and take care of problems before they start, than to wait until a systems failure shuts down your entire operation. We will inspect your entire physical plant and design a maintenance program that can eliminate the great majority of electrical problems before they even start. We'll replace light bulbs on a regular schedule, test emergency systems to ensure they're working properly, test and maintain wiring and circuit breakers, and schedule regular maintenance visits for all electrical equipment in your business.
Renovation
With the cost of new building in Boca Raton, it's much more cost effective to renovate an existing property to transform into your own place of business. Our experienced electrical design team can work with you to determine how to transform the old system into one that completely fits your new company. From office task lighting to specialized breakers and outlets for gourmet restaurants, we know the unique needs for every type of business. We can advise you on every system you'll need for efficient operations and give you detailed estimates of time and money for the entire job.