Electrical Contractor Royal Palm Beach FL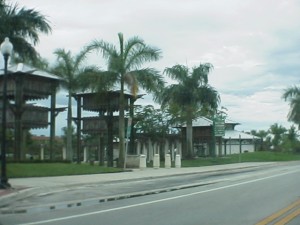 Anthony Maturo and Static Electric Company have been serving Royal Palm Beach, FL for almost 30 years. Voted one of the top 10 family cities in the USA in 2008, and designated Tree City USA by the National Arbor Day Foundation, Royal Palm Beach is a family-friendly community perfect for both new construction and home renovations. Static Electric has both the knowledge and the expertise to complete your project from the planning stages to the final cleanup. Whether you're renovating one room or building an entire subdivision, we're ready to take care of all your electrical needs.
Renovation
With the cost of new construction, you may decide to renovate your home or business instead. Renovating can be a delicate task, especially if you want to keep the flavor of the original construction, but we've got the experience to do this with a minimum of exterior changes. Static Electric is a State Licensed Gas Contractor as well as a State Certified Electrical Contractor, so we can complete your entire project without having to subcontract out for backup generators and other projects.
Emergency Generators
Residents in Royal Palm Beach face hurricanes and tropical storms as well as an extraordinary number of electrical storms each year. All of these combined, as well as normal accidents and equipment failure, mean that the odds of you losing power each year are very good. If your home is out of power for any length of time, or if you have to shut down your business because you can't use your equipment, you could lose a lot of money. We have experience installing alternate power supplies in both homes and businesses. We know the correct size for your future needs, depending on whether you want to simply run the lights and security system or keep your business fully open. We do home installation as well, ensuring your family will be cool and comfortable with no blackout blues from bored family members.
Lightning Protection
Florida is subject to more lightning strikes than any other state in the country. Not only does this mean more thunderstorms to shut off our power, it also causes fire danger in the form of lightning hitting homes and other buildings. Your home is vulnerable to fire from lightning unless you have a lightning protection system installed. Air terminals, which used to be called lightning rods, are now unobtrusive short stubs that protrude from a roof, and usually won't be noticed unless someone is looking for them. Then divert any lightning that hits the house down wires into a grounding pad set outside the home, burying the electrical charge and keeping your home and family safe.
Saving Money
Older equipment will cause your power bill to rise each month, both in your home and in your business. Static Electric can inspect your wiring and equipment, and recommend the right upgrades to make your building more power-efficient. We'll check your wiring and circuit breakers and replace any that are worn or out of date. If you have fluorescent lights in your home, we can replace the old ballasts in them with newer, more energy efficient ones. We'll recommend the right kind of LED bulbs for your business or home usage in order to save you even more money every month on your FPL bill.
Maintenance
The best way to avoid an expensive repair bill is to maintain your equipment so you prevent the repair in the first place. If your equipment is down, your business may be shut down until it's repaired. Scheduling a regular maintenance visit every month will prevent almost all of the most common electrical problems. We'll change out light bulbs before they get close to burning out, inspect and replace wiring that's getting older, and test and replace any emergency equipment you may have installed. Each piece of electrical equipment has its own maintenance schedule according to its manufacturer, and we'll follow up on that schedule to keep all your machines in peak running condition.