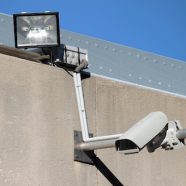 According to the U.S. Department of Justice, burglary incidents have stayed steady in the last ten years. Dig down through the statistics, though, and you'll see that the dollar amount of goods lost through each burglary has steadily risen. You may not be more likely to have a break-in at your home, but it's almost certain that you'll lose much more when it happens.
The bigger problem is that only 10 percent of the burglaries reported result in an arrest. Most burglaries are found after the fact. Police can just come out, take a report, and hope for the best. You'll need that report for your insurance claim, but it won't do you any good when it comes to recovering your stolen property.
The solution to this is to have the police be notified while the burglaries are in progress. And this means having a serious security system in your home or business, connected to the security company and to the local police department.
When to Install a Security System
When you're doing any type of electrical renovation in your home or business, it's the perfect time to review your security questions. Any electrical project plan can be improved by adding security details. You're going to be removing walls and rewiring rooms anyway; you might as well put in a security system along with your electrical upgrade.
Consult with your West Palm Beach electrician. He'll know the types of security system details that work well with your type of building, and will have suggestions for the best ways to incorporate them in your electrical renovation project.
Types of Security Options to Consider
The most common type of security option most people think of is a whole-house security system. This type of setup wires doors and windows with sensors, and will set off an alarm if any entrance to the building is opened without turning the alarm off shortly afterward. Most systems are wired directly to monitoring companies that are trained to alert the authorities once an alarm has been sounded. If your home or business has been broken into, this is the best way for police to catch the burglars in the act.
Another type of security option relies on passive security – making your building look so unattractive, the burglars go elsewhere to commit their crimes. Most of these systems rely on various kinds of security lighting. Burglars rely on stealth and secrecy in order to get away without being caught. They tend to pick the easiest targets in the neighborhood. If your home is brightly lit, thieves are more likely just to move on, all things being considered. It's simple to add security lighting to your electrical renovation plans. Some of the more common options are:
Flood lights outside the house, with or without motion detectors
Lighting under the soffit on your building, which lights up the entire exterior
Interior light timers that turn lamps on and off, simulating the look of someone being home
Pros and Cons of a Security Lighting Upgrade
Adding a security lighting system to your home renovation project can give you peace of mind and financial benefits, but it can cost quite a bit of money at the beginning. You'll have to consider what maintenance you'll need to do with your system each year and factor that in when weighing the pros and cons of a security system.
Speak with security experts or someone from your local police department for local crime statistics. In most cases, installing a new system will more than pay for itself between the decrease in stress and the increase in safety it affords.
Read More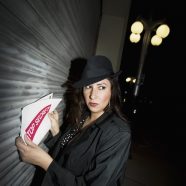 Is your commercial electrical contractor capable of being trusted?
Every business has its trade secrets, whether it's a secret ingredient in a dough recipe or an innovation scheduling technique that saves on labor dollars. Every little edge a business has on its competitors can add to the bottom line. When competitors try to find out your business secrets, they may use illegal spying means, called industrial espionage. This criminal tactic isn't just for huge corporations; it's used by companies of all sizes that would rather steal good ideas than create their own.
The best way to prevent your company from being a victim of industrial espionage is to know everyone you're dealing with. This begins with background checks on your employees, of course, but it can't stop there. Every time you allow someone into your back room or in the business after hours, you're taking a chance that they're going to steal your ideas. This goes for repair persons, suppliers, and especially contractors who are there to update or renovate your building.
Can You Trust Your Contractor?
Every business will eventually have to deal with a commercial electrical contractor at least once, and probably many more times. Contractors have to be allowed into every part of your business in order to do their job correctly, so you have to be able to trust the ones you hire. Obviously, the best choice in a commercial electrical contractor you've used before who's done great work for you in the past.
Creating a solid working relationship with a reputable contractor is key to making sure you have people you trust inside your building. If you've never had electrical problems before, or if you're renovating an older building and just starting the process, you're going to have to take a different route.
Choosing an Electrician You Can Trust
Just like in the rest of the country, a commercial electrician in south Florida is only as good as his reputation. Find a list of past clients and you'll get a sense of the quality of the work he does. Never rely on just one review, because even the most perfect businesses have disgruntled clients once in a while. But if you look at a list of clients with finished projects, you'll be able to get an idea of how well he treats his customers, and how trustworthy he and his employees are. Find client reviews at a number of different places:
Look online at spots like Yelp!, Angie's List, and other review sites. If you find any reviews that pertain to theft, try to email the reviewer to get more information
Ask any potential commercial electrical contractor for references from previous clients. Any contractor who's proud of his business will be happy to supply contact information for some of his previous projects.
Ask other businesses around town. Almost every business will need electrical work at one time or another; check with neighbors you trust to find professionals they recommend.
Adding Insurance
There's an old saying: Trust but Verify. It's as true in business as much as it is in the military and government organizations. It's good business to treat your contractor like he's trustworthy. It's also good business to check up on his references to make sure they're real.
Don't make theft any more tempting than it already is. If you've got trade secrets, lock them up before you let anyone in the door. Take your recipe books home with you, put an extra-strong password on all your computers and remove any workflow diagrams you may have hanging on the walls. If information isn't out laying around, it won't be there to tempt anyone into stealing it.
Read More