When you need to bring your existing structure up to code and up to date, Static Electric has the knowledge and experience to be your remodeling and renovation partner. With almost 30 years' experience in the electrical industry, we have the expertise to renovate any type of structure in the South Florida area. Contact us with your plans to see how we can make a difference on your remodeling project.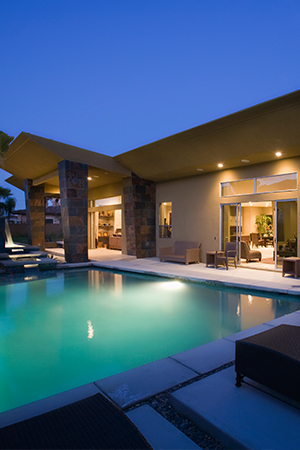 Expert Contractors Residential Rewiring
Gentrification is big in the South Florida area, as owners and residents want to preserve the unique flavor of our neighborhoods. Our expert contractors will partner with you to renovate your residential properties, keeping the design esthetic while updating the underlying electrical structure. Older wiring may have been damaged by pests or the environment, and we can inspect and advise based on the condition of your current residential wiring. Whether you need a simple home replacement or a complete upgrade, we're ready to partner with you in your home renovation.
Service Upgrades
Many of the houses in the South Florida area were meant as seasonal homes, serving as winter quarters  for snowbirds who then travel to the north during the warmer summer weather. These older houses, designed for temporary use, are now desirable as year round homes with rustic charm. Unfortunately, their electrical wiring was installed based on a much lighter usage pattern than anything we normally have today. Upgrading a home electrical service can ensure safety and continued service. The old fuse systems should be replaced by modern circuit breakers, additional wiring and outlets can be installed, and dedicated outlets on separate circuits can be added for use in charging electric cars.
Commercial Renovations
Creating a new business in an existing building often calls for replacing the interior, especially if you plan to change the interior usage of the building. If you're planning to go from office space to retail, or a gift shop to a restaurant, your electrical needs will change drastically. Our expert contractors can assess your proposed building plans and devise a wiring schematic that fits in with what you'll need in the coming years.
Lighting Design & Retrofits
Commercial lighting is a vast area, and one in which we have decades of experience. Let our expert contractors study your design plans and advise you on the best ways to get attractive and economical lighting fixtures for your entire property. Some of the changes we might make are:
Create dedicated task lighting to reduce the amount of general room lights
Upgrade older ceiling fluorescent lights to modern drop ceiling looks or inset lighting spots
Remove older, dated ceiling fixtures and replace them with attractive modern designs
Create modern outdoor spot lighting to highlight existing or planned landscape features
Add motion detector or other safety lights for outdoor use
Upgrade or install emergency lighting in case of electrical failure
Security Lighting
Safety and security are increasingly important across the country, and here in South Florida it's no different. Longer work days combined with smaller staffs can create security problems with employees outside late at night. We can install a motion detection system with floodlights that cover your entire walkway and parking area. This increases your employee's safety after dark, as well as being a deterrent to any would-be break-ins. Thieves love the dark, and installing strategic spotlights around the building and indoors will help to ensure that your business won't become a crime statistic.
Landscape Lighting
The huge variety of plants available in the South Florida area makes this a landscaper's delight. With very little expense and effort, you can turn your plain office building or small business into a lush tropical paradise, covered in blooms and thick bushes for almost every week in the year. While this is an attractive bonus that many customers and clients will love when visiting your business, its value is lost once the sun goes down. Dedicated spotlights, uplights and other types of landscape lighting can help make your business look attractive and professional no matter what time of day or night.