When You Need Electrical Contractors in Loxahatchee FL, Call Static Electric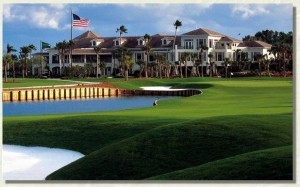 Electrical contractors in Loxahatchee FL are few and far between. The community, which is located just 17 miles outside West Palm Beach, is home to the magnificent Arthur R. Marshall National Wildlife Refuge. A largely rural area, Loxahatchee boasts a number of businesses, homes and churches for local residents. An array of magnificent homes on large lots dominates the residential landscape, and homeowners and business people generally require quality services to preserve their investments.
Keep Your Home Running Smoothly
It's vital to keep your electrical equipment in good working condition, particularly if you have a business or farming enterprise on the go. Downtimes are costly for any entrepreneur, and whether you need to maintain your computers or agricultural machinery you can't afford to have them out of action. At Static Electric, our team can help you prevent problems before they start but conducting regular electrical maintenance. From replacing light bulbs through inspecting your wiring and circuit breakers to ensure safety, we can help. And if you need emergency service, we're just a phone call away.
Building and Renovations
Whether you're building a new home, an outbuilding or renovating your commercial premises, you're going to need some help from electrical contractors in Loxahatchee FL. Static Electric is perfectly positioned to provide for all your electrical requirements. We'll create custom system plans that fit into your budget and have your project completed on time. We'll also install lightning protection to help prevent fires and keep your insurance premiums manageable.
Finding Energy Savings
Greening your home or business to achieve both energy savings and a reduction in your environmental footprint is our specialty at Static Electric. Call us today to assess your installation and provide you with a plan that will bring you electrical savings every month. This will include:
replacement of old, incandescent light bulbs with new, LED versions,
upgrading of your old fuse boxes and wiring,
installation of new, modern circuit breakers, and
design of lighting layouts to focus your electrical usage where it's needed.
We'll also evaluate other ways you can save on power, such as through improved insulation and repairs.
Standby Power When You Need It
Of course, there are always those occasions when you really can't avoid power outages, such as when one of our famous hurricanes hits the Everglades region.  That's when your standby generator comes in useful, but only if you've had one pre-installed ahead of time and it's operating smoothly. Static Electric will evaluate your needs and provide you with advice and recommendations on the different types and sizes of generators available. We'll supply and install it for you and work out a maintenance schedule to keep it in tip-top condition.
Whenever you need the services of electrical contractors in Loxahatchee FL, make sure Static Electric is your first point of contact.