Electrical Contractors in Lantana FL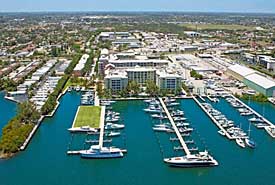 The charming town of Lantana in Palm Beach County still reflects its origins as an old Florida fishing village. Incorporated in 1921, it's one of the oldest communities in the state and boasts a population of 10,627 (2010 census) across its area of 3 square miles. With more than 4,000 homes in the region, residents needing the services of an electrical contractor in Lantana FL frequently turn to Static Electric for our expertise.
Home Renovation
When you undertake a home renovation project, it's the ideal opportunity to review your electrical systems and make sure everything is installed according to the requirements of the local building codes. At Static Electric, we have qualified electrical contractors in Lantana FL who will come out and assess your home and prepare proposals for the electrical installation you need for home additions.
Energy Savings
You don't need to be renovating to review your electrical usage and find ways to achieve energy savings, however. We'll review your energy bills and your installation and provide advice and recommendations for changes to the system, as well as written estimates to do the work. We can help you revamp your entire electrical system from the ground up, using attractive, economical and environmentally sound designs.
Storm Protection
We all know the type of weather we get occasionally in the region. When you need a complete storm protection system installed that will divert lightning away from your home, direct it into the ground and keep your computers and other electronic systems operating smoothly, Static Electric can do it all.
Maintenance and Repairs
Whether you need emergency repairs to your electrical system or are looking to have a more proactive solution, we have electrical contractors in Lantana FL who can deliver the service you want. Regular maintenance visits help to avoid the costly repairs needed when a system operates less than efficiently, and if you operate a business you'll know how important it is to maintain your installation and equipment.
Standby Generators
During hurricane season it's not impossible for parts of Florida to experience power outages lasting for several days at a time. During these periods, homes with vulnerable members who need medical equipment or specific care simply can't afford to be without power. We can recommend and install the right standby generator for your household needs, which will ensure that your home is comfortable and safe regardless of the weather.
When you need electrical contractors in Lantana FL, make Static Electric your first call. We're located just 17 miles away in West Palm Beach, and will have qualified team members on their way in minutes.