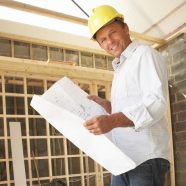 When planning your dream home you'll probably draw up a portfolio showing new bedrooms, a dedicated outdoor kitchen, or even a fully finished apartment in the basement. Custom homes are exactly what you want them to be, with virtually no rules about what to include. The electrical components of your house plan might seem like the boring part of the project, but new construction electrical details determine how you'll enjoy your new home throughout the year.
Backup Power
Power outages are a fact of life in southern Florida, between tropical storms, lightning strikes, and aging infrastructures. One of the smartest additions you can make to your custom home plans is elements for a backup power supply and protection from blackout damage. Sudden power outages can endanger computers and other delicate electronics, while prolonged blackouts can cause dangerous heat in the summer and loss of frozen food throughout the year. Some of the additions you may add to your plan are:
A backup generator. If you'll only need to power a refrigerator, air conditioner, and some lights, a portable generator may be all you need. For larger power needs such as medical machines and whole-house convenience, this is the time to build in a permanent backup generator.
Dedicated circuits. With the computers in the house on a separate line, they're less likely to be damaged from storm-related surges when the power goes out, and also when it comes back on.
Surge suppressors are good for temporary power outages, preventing large surges of electricity from burning out delicate components.
A high-end circuit breaker is necessary for electronics safety, as are emergency lights for outdoor use during power outages.
Wiring New Construction Electrical Projects
The best time to put wiring into a home is before the walls have been built. You might be thinking of installing cable to multiple rooms in the house, but a fiber optic system will provide lightning fast data for not much more money. As a bonus, fiber optics keep working when the electricity goes out, unlike ordinary cable.
If you work at home, you may want to consider building an ethernet cable into the office or spare bedroom. The wiring for a computer network is also a good idea, even if you don't think you'll use it right away. It's always harder to install residential electrical systems after the fact, and it will sit in the wall, passive, until you decide to start creating the network.
Entertainment
If you're a movie buff, love your stereo equipment, or you have children, a dedicated entertainment room can be a serious choice. Gather all your equipment into one room that's equipped with datacomm lines, extra electrical outlets for multiple pieces of equipment, lighting with dimmer switches, and even dedicated outlets for a small refrigerator and popcorn maker. New construction electrical systems don't have to all be about technical details; sometimes they're just about making your daily life better.
Lightning Protection
Lightning is a fact of life in Florida, the state that gets more lightning strikes than any other in the country. The odds are good that lightning is going to strike somewhere near your house sometime in the future. Installing lightning rods, or air terminals as they're called today, is the best way to prevent fire and physical damage to your home when it happens. Today's lightning protection is so small and subtle you probably won't notice it when you see it, but it packs a large amount of protection in that little footprint. Most custom homes include elaborate landscaping features, and your new construction electrical contractor can add copper lighting diverter lines connecting the largest trees to the ground, leading dangerous lightning from your treetops to a safe spot away from your home.
Read More