Finding Electrical Contractors in Palm Beach Gardens, Florida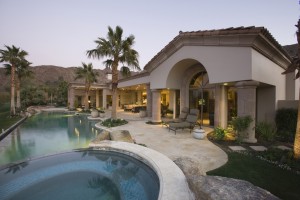 Here at Static Electric we've been doing residential and commercial electrical contracting in Palm Beach Gardens, Florida, for almost 30 years. This is a growing community, with improvements planned from a microbrewery to gourmet housing starts. As a State Licensed Gas Contractor, as well as a State Certified Electrical Contractor, we're able to handle any commercial electrical job without having to hire out subcontractors. We're a family-owned business with solid values, and our owner, Dave Maturo, is still personally involved in the jobs we do. We can handle any size job of electrical contracting, from renovating a business to wiring a subdivision. Our full-service electrical contractors are here for you, no matter what project you're planning.
Electrical Savings
Whether you're in a relatively new building or a retro classic, we can inspect your electrical system and create a plan for lowering your monthly electrical bills. We'll refit your lighting systems to make them more efficient while maintaining the optimum lighting, replace old incandescent bulbs with newer, more efficient LED versions, and give you advice on daily habits to form to save even more every day.
Electrical Maintenance
Most electrical problems in commercial buildings can be prevented, as they're caused by simple wear and tear on your equipment. At Static Electric, we can create a commercial maintenance schedule to care for your equipment, reducing the chances of your having an electrical outage. We believe that having small, regular maintenance jobs is much more cost effective than waiting and dealing with a large emergency when it inevitably happens.
New Construction
Business center, mall, or hospital, our experienced professionals have the expertise and knowledge to design and install the entire electrical system for your new construction job. We know how to emphasize attractive and economical design, and consider the customer's ultimate use when building a plan. Working hand in hand with building contractors, we'll ensure the jobs mesh into one seamless creation.
Renovation
Whether you're renovating an old Palm Beach Gardens classic home or repurposing an existing business, we can design and install a new electrical system into your old building. Changing or adding wiring can be a complicated process, especially if you're changing the use of the building, but we will take into account all the new uses your building will have. Our expert design consultants will work with you from the first day to create a plan that works for you and your project.
Emergency Service
While the weather is one of the many reasons we live here in the Palm Beach Gardens area, the fact is that we're subject to heavier storms than much of the country. Thunderstorms, lightening, tropical storms, and hurricanes can play havoc with your electrical systems, blowing out systems and tearing down equipment. In addition, normal wear that's not attended to can cause an outage at very inconvenient times. When you need your power on, you need it. We're here every day to help in your time of need.
Emergency Generators
Power outages are a fact of life here in Southern Florida, and when it's the power itself that goes out instead of your own system, you need an alternate source of electricity. When it comes to your business, a power outage may shut you down completely for days, costing you thousands of dollars. We can install emergency generators to run critical systems for your business such as walk-in freezers or computers, or larger systems for critical operations such as local clinics or storm shelters.
Protection From Lightning
With the official title of Lightening Capitol of the Country, Floridians are used to lightening strikes on a weekly basis. The danger to your business is obvious, between power outages and critical systems being taken down by direct lightening strikes. We can design and install a complete lightening protection system that attracts strikes away from your building and diverts it away into the ground. We'll also install surge suppressors throughout your business to protect critical equipment such as computers, cash registers, and medical equipment.