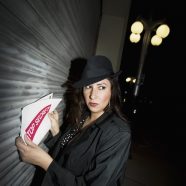 Is your commercial electrical contractor capable of being trusted?
Every business has its trade secrets, whether it's a secret ingredient in a dough recipe or an innovation scheduling technique that saves on labor dollars. Every little edge a business has on its competitors can add to the bottom line. When competitors try to find out your business secrets, they may use illegal spying means, called industrial espionage. This criminal tactic isn't just for huge corporations; it's used by companies of all sizes that would rather steal good ideas than create their own.
The best way to prevent your company from being a victim of industrial espionage is to know everyone you're dealing with. This begins with background checks on your employees, of course, but it can't stop there. Every time you allow someone into your back room or in the business after hours, you're taking a chance that they're going to steal your ideas. This goes for repair persons, suppliers, and especially contractors who are there to update or renovate your building.
Can You Trust Your Contractor?
Every business will eventually have to deal with a commercial electrical contractor at least once, and probably many more times. Contractors have to be allowed into every part of your business in order to do their job correctly, so you have to be able to trust the ones you hire. Obviously, the best choice in a commercial electrical contractor you've used before who's done great work for you in the past.
Creating a solid working relationship with a reputable contractor is key to making sure you have people you trust inside your building. If you've never had electrical problems before, or if you're renovating an older building and just starting the process, you're going to have to take a different route.
Choosing an Electrician You Can Trust
Just like in the rest of the country, a commercial electrician in south Florida is only as good as his reputation. Find a list of past clients and you'll get a sense of the quality of the work he does. Never rely on just one review, because even the most perfect businesses have disgruntled clients once in a while. But if you look at a list of clients with finished projects, you'll be able to get an idea of how well he treats his customers, and how trustworthy he and his employees are. Find client reviews at a number of different places:
Look online at spots like Yelp!, Angie's List, and other review sites. If you find any reviews that pertain to theft, try to email the reviewer to get more information
Ask any potential commercial electrical contractor for references from previous clients. Any contractor who's proud of his business will be happy to supply contact information for some of his previous projects.
Ask other businesses around town. Almost every business will need electrical work at one time or another; check with neighbors you trust to find professionals they recommend.
Adding Insurance
There's an old saying: Trust but Verify. It's as true in business as much as it is in the military and government organizations. It's good business to treat your contractor like he's trustworthy. It's also good business to check up on his references to make sure they're real.
Don't make theft any more tempting than it already is. If you've got trade secrets, lock them up before you let anyone in the door. Take your recipe books home with you, put an extra-strong password on all your computers and remove any workflow diagrams you may have hanging on the walls. If information isn't out laying around, it won't be there to tempt anyone into stealing it.