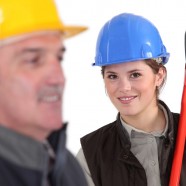 Ever heard the saying "age is only a number"? We'd like to say that we agree, and that it's a number that doesn't matter much, and in most things, that's true.
Except, of course, when it comes to hiring an electrical contracting firm.
When you're talking about commercial electrical, or even residential electrical in South Florida, and you're shortlisting companies that might be able to help you solve your electrical problems on an existing project or a new build, then you almost certainly want to go with a contractor who has been around for a healthy number of years, and here's why.
Experience Is Critical
Becoming an electrician is a long process, that involves theoretical study and practical apprenticeship, and that's just to qualify! It takes many more years to accumulate practical, on the job experience that covers most situations you would encounter on a job site.
A brand new contracting company, set up by a newly qualified electrician, is going to have at least a few years of learning on the job ahead of them before they're ready to take on complex projects.
Processes Matter
Working as an electrical contractor in any state means complying with local legislation related to permits, inspections, building codes and more. Even if you're a great electrician, it can take a little time to get used to all the red tape.
Aside from the processes themselves, there are usually key players involved in approvals, inspections and other elements of an electrical project, and while no one can influence the decision making process, it helps to know who to speak to when. This is just another reason why the age of a company and the experience of the contractor makes a difference.
Supplier Relationships
Another reason why it's better to work with an established electrical contractor, whether it's for commercial electrical, an electrical maintenance contract or residential installations, is that established contractors will have established supplier relationships. They'll know where to find the highest quality parts and materials quickly and at the right price, and there will be fewer delays in delivery to your job site.
Financial Stability
Ask any new contractor who is just starting out what their biggest challenges are, and there's a good chance they'll tell you it's capital and cash flow. Every contractor goes through the same thing at first, and while that's not necessarily a bad thing, it can make it tricky for new contractors to finance bigger projects. It can also lead to delays on projects of all sizes, or to payment issues.
We've Stood the Test of Time
There's a reason why we know so much about the challenges of being and working with new electrical contractors: we've been there. Except that we were there in the 1980s, and we've got past all the teething problems.
We've got experience in all kinds of commercial and residential installations and electrical maintenance contracts. We've got the best technical team possible, and we've got relationships with all the major suppliers. We're stable, we have the capacity to handle projects of all sizes, and we know the regulations in Florida like the backs of our hands.
That's why, when you choose an electrical contractor, it makes sense to choose one who has stood the test of time. So yes, when it comes to choosing an electrical contractor, age does matter!