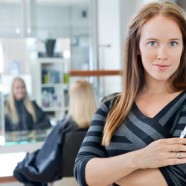 If your business is in the Northeast, you probably remember the 2003 Blackout that affected 7 large states, plus the province of Ontario, Canada? Even if you weren't in the affected region, the stories of gas lines and closed businesses stand as an object lesson for yourself and every business owner. Power outages happen, and when they do your business will shut down unless you have an alternate power source.
If you're in any kind of service industry and keep your power on, a blackout can be one of the most lucrative times of the year. Restaurants, carryout establishments, corner stores with emergency supplies, and gas stations are just some of the businesses offering essential services when no one else in the neighborhood has power in their homes.
Ensuring your power stays on when others don't can be one of the smartest business decisions you can make. Generators have gotten less expensive in the last two decades, but they're still an investment. Most businesses will need a generator 20 KW or larger. Here's how to tell the size of backup system you need.
Essential Equipment and Systems
Your first step is to identify systems and equipment that are essential for your business in order to keep operating. Most places will need:
Heating, ventilation, and air conditioning
Major restaurant appliances such as freezers and ovens
Computers and other office equipment
Sump pumps and well water pumps
Lights and alarms
Fuel
Almost all alternate power sources run on natural gas or diesel fuel. Each system has its own advantages and disadvantages, depending on the size of your generator, the part of the country in which you live and work, and your building's specifications. Speak with a utility company representative to get input on each type of system.
Building Codes and Requirements
Before having a permanent backup generator installed, check with your building owner if you're leasing the business. He may have concerns about having a permanent installation on his property. If you own your business, look into city property laws dealing with hazardous materials and emergency power equipment. Find out all pertinent building codes to ensure you're compliant after the work is done. Some cities may regulate the use of manual or automatic transfer switches, or they may have concerns about the means for manual disconnection in case of utility company workers trying to restore power. Check with your electric company for electrical codes and safety guidelines before beginning installation.
Making a Decision
Armed with all this information, contact a licensed electrical contractor. He will work with you to determine the size of backup generator you need to keep your business operating during a prolonged blackout. Once you've decided on a generator and installation plan, your contractor will safely install the appliance, making sure it's safe and up to code with both local and national regulations.
Every emergency is different, and in Florida and other east coast states there may be times when evacuating is a smarter decision than staying home and keeping your business open. But for times when it's safe to stay but you're dealing with a prolonged power outage, the convenience of having a backup generator 20 KW or larger as an alternate power source will prove that it's a good investment for your business.