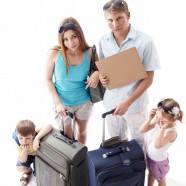 Intense storms are a fact of life in southern Florida, and an almost daily occurrence in some parts of the year. It's never a matter of whether or not you'll get a blackout at least once each season. It's more a question of when and how often. Some power outages are brief and cause little inconvenience, but other major blackouts can last for days, causing you to have to move into a hotel until it's over.
Savvy homeowners protect their families from the effects of a major blackout by installing a standby generator system. Knowing you have power security will give you a sense of peace of mind, and can ensure your family's physical safety, as well. Being without power is more than just a quaint overnight camping trip at home. Genuine dangers can arise when you're without electricity for a length of time, and an emergency power supply can reduce or eliminate those dangers.
Lighting
Emergency candles are just that: made for an emergency. Keeping candles lit for hours on end can be a severe fire danger, especially with bored children running through the house trying to entertain themselves. Flashlights only work until the batteries die, and do nothing for general room light. Worst of all, security lighting outside disappears in a blackout, leaving your family vulnerable to burglars and other criminals. The safest and most reliable lighting method during a power outage is always using a backup generator. A whole home generator will keep your lights on, inside and out, until even the worst blackout is over.
Health
Your family's health is dependent on electrical power in more ways than you may realize. Without electricity, your family members may:
trip and fall in darkened rooms, hallways, and stairs
get burned from using candles and food warmers
suffer from spoiled food or medication that should be refrigerated
fall ill from high heat and humidity from lack of air conditioning
Light equals safety in so many ways, and a backup generator will keep your family safe from injury and illness due to lack of power.
Costs
The price of having an electrical service company install a backup generator may seem significant, but your alternate power supply can pay for itself in lower insurance premiums and savings from avoiding losses. Refrigerated and frozen foods shouldn't be used if stored without power for more than 24 hours. The average family loses hundreds of dollars worth of meat, dairy, and other cold food whenever there's a significant power outage. Even if you only have a small amount of food on hand, you'll spend a large amount on ice to keep it cold, and that's if you can find ice available and without a severe price increase. Keeping the lights on can deter criminals that might otherwise roam your darkened neighborhood, saving you the cost of broken windows and stolen property. For the longest blackouts, families are forced to move into motels and hotels until the power returns, and a standby generator system can save you money by removing the need for that expense. If you have a bad couple of years with significant blackouts, your backup generator system may pay for itself in just a few seasons.
For a professional assessment to determine what size standby generator would work for your home, contact us for a consultation today.